HEY!
Explore an ever-expanding universe of securities
Easily access more than 2,000 stocks and exchange-traded funds from Europe and the United States.
Keep an eye on the evolution of the stocks you are most interested in and don't miss any opportunity.
Choose between market and limit orders: trade on the spot or set the price at which you want to buy or sell.
Get inspired and invest in what matters to you with our thematic collections.
Give an extra boost to your investments
The fairest and most transparent rates, without fixed costs or permanence.
Your portfolio is all yours
We stand against 'payment for order flow'. We will never direct your orders to a specific trading venue.
Learn more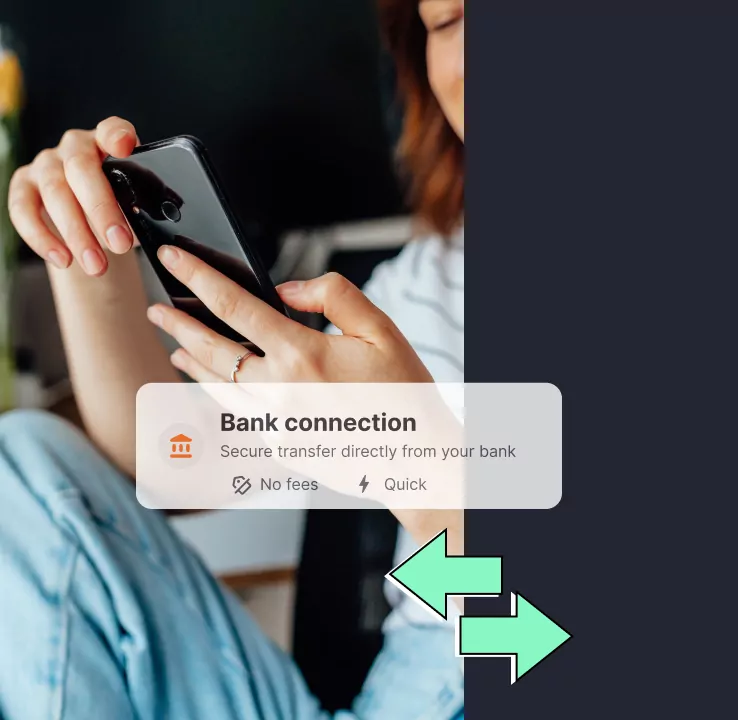 You see it? You want it? You got it
Add or withdraw funds with great speed. Link HeyTrade to your bank account and trade instantly and securely.
Download the App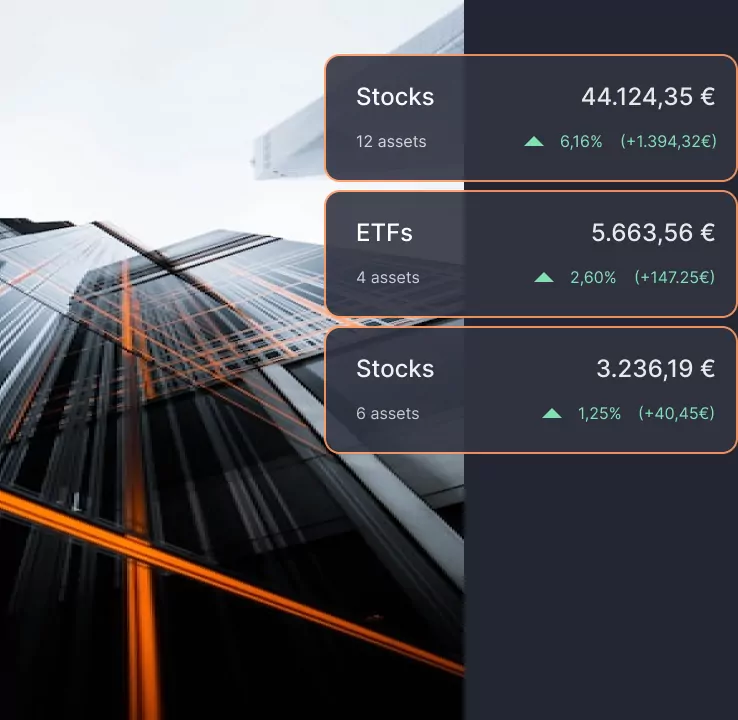 A new home for your portfolio
Transfer your stocks and ETFs from another broker to HeyTrade and consolidate the management of all your investments.
Bring your portfolio
Why HeyTrade?
With guarantees. Without paperwork.
Local support team. Custodian based in Spain. Regulated by the CNMV.
At HeyTrade we comply with the strictest security standards and offer you guarantees and levels of protection equivalent to those of banks. In addition, we share all the information related to your operations, from profits to withholdings, with the Tax Authorities. This saves you from having to fill out form 720 – a form used to declare your assets and rights abroad. Please note that filing this form is mandatory for clients of international brokers with a custodian outside Spain.
Create your account, complete the onboarding process in five minutes, and start investing.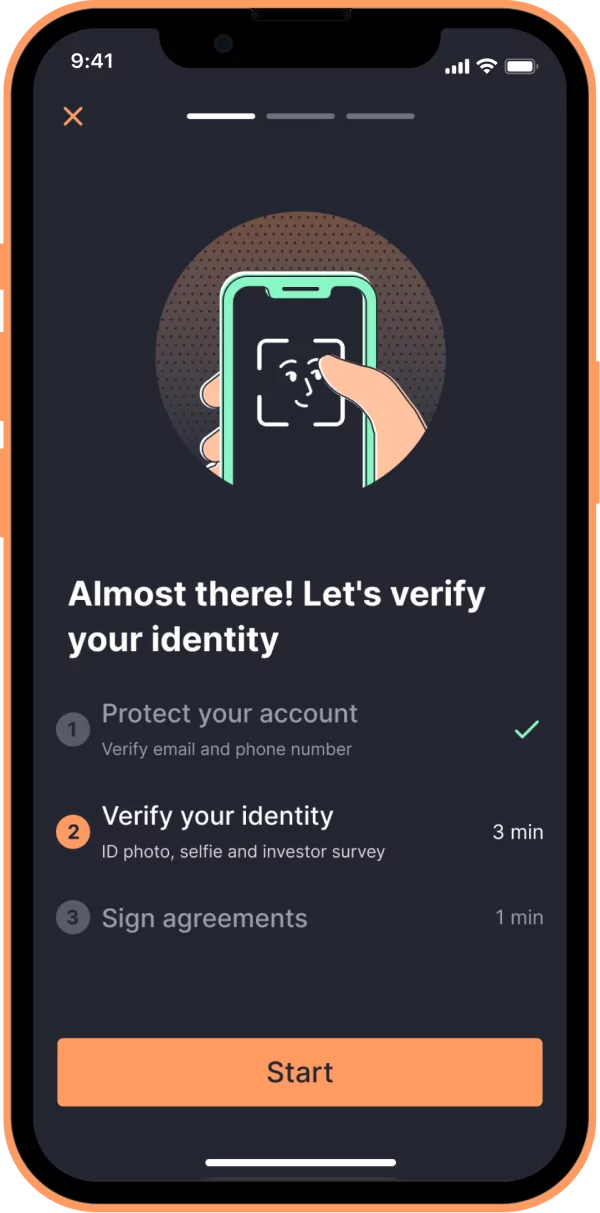 Register
Enable two-factor authentication, verify your identity and sign contracts. It only takes a few minutes.
Add funds
Link your bank account or top up by card or wire transfer. It's fast and completely secure.
Explore the catalog
Discover thousands of stocks and ETFs and create your list of favorites. And if you need inspiration, check out the thematic collections.
Build your portfolio
Investing with HeyTrade is easy. In 2 steps, you can buy on the spot or set the limit price you'd like to pay for a security.
Those who already invest with us know what's up.
"The account opening process is very easy and efficient. It is the best I have tried. The app works great and is very reliable."
"I have never found it so easy and so safe to invest in the stock market."
"Good performance, intuitive and fast. Recommended 100%, compared to other investment platforms, it provides a good user experience."
"A very easy and intuitive app that allows access to different types of securities from different markets, which is not easy to find. In addition, the categorization of securities according to sectors is a plus that allows you to monitor the market from another perspective."
Subscribe to The Bulletin and receive all our news in your inbox.